Venture 2 Impact first began partnering with Telunas, a geo-tourism resort located in the Riau region of Indonesia, in 2016. We were inspired by the owners' desire to create a resort that was dedicated to employing locals and serving and caring for the communities on the surrounding islands and wanted to help them increase their impact. Before our first trip, the main way Telunas was doing this was by making improvements that the locals could not afford such as repairing schools and building retaining walls to prevent landslides.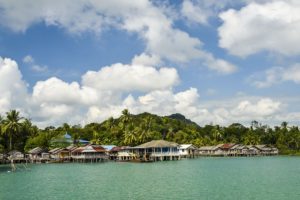 After our first trip in 2016, it was clear that the region is in a state of economic depression which affects much of the thinking and circumstances of the locals. Parents there hope, but do not expect, that their children's futures will be better than the conditions they themselves are facing and largely view leaving the community as the best way to have a better life. To better understand the communities' needs and thinking patterns and how Telunas and V2I might be better able to help them, we wrote and conducted a survey on education, occupation and finances, and technology. Telunas staff believe they really benefited from the hard data of the survey because it gave them a better understanding of the challenges facing people who make a living in that part of Indonesia. One conclusion of the survey is that there are a lack of job prospects in the communities which makes it difficult, if not impossible, for there to be significant progress on the islands.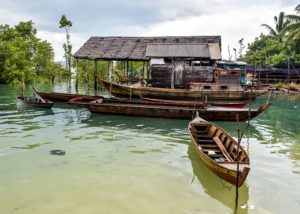 In 2017, we returned to Indonesia with our survey results and a team of volunteers with various skill sets and areas of expertise for a hackathon-type event which we called Ideaforce. We came together to generate ideas to solve a problem that was identified by the survey data. Our hackathon led to an idea for secondary tourism which enables expanded economic opportunities driven by the locals. We believe this industry will naturally create incentive to improve education and will bring with it economic development.
Since the 2017 trip, Telunas staff have been inviting local staff and members from surrounding communities to think about secondary tourism business ideas. Consequently, several local artisans are now selling their handicrafts at the expanded Telunas gift shop. Additionally, there are a few boat operators who provide extra capacity for the transportation needs of tourists at Telunas and fishermen who teach tourists the local fishing practices. One of our 2018 teams will be working with these local business owners to guide, mentor, and coach them. We have volunteers who will be helping them with marketing, sales, bookkeeping, and other necessary start-up skills. The staff at Telunas are looking forward to having the 2018 team work with the entrepreneurs because our volunteers know what products and services will be perceived as valuable to westerners and have the skills that the entrepreneurs still need to develop. Gordie, who has been with us in Indonesia every year and who will be returning to help mentor the entrepreneurs again this year, says this is why he is returning to Indonesia again: "I want the momentum behind the budding local development to continue. This is the time when a small push makes a large difference and I want that push to be forward. Fledging endeavors can easily wilt if left unattended, whereas a little care can keep them going until they take root. I want to see sustainable local development in Indonesia take root."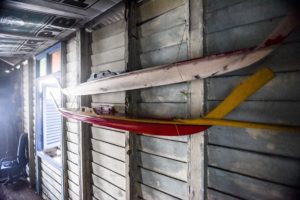 The other 2018 volunteer team will be supporting Telunas in their marketing and storytelling initiatives to highlight their geo-tourism efforts and their engagement with surrounding communities. By helping Telunas tell a better story, we will help increase tourist traffic to the resort and the neighboring islands which will result in more job opportunities for locals and more money spent in the local communities.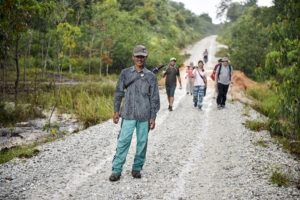 Kate, who was also part of Ideaforce 2017, has this to say about her experience: "One of the major things that struck me in Indonesia was that the poverty was not what I expected. There were issues around sanitation and access to healthcare and other resources, but the biggest and most ingrained type of poverty in the communities was a poverty of self-belief and self-worth. The local people had very few role models from their communities to look up to, and therefore it was difficult for them to see the possibilities in their own lives to lift out of poverty and try something different. The fact that three micro-enterprises run by locals are now up and running since we were there in February means that is changing. My hope for the 2018 trips is that this change continues and that the trips can help the people empower themselves and believe in their own possibilities. These three business owners will hopefully become role models and mentors for others in the community. I also think there is a huge opportunity for Telunas to rebrand themselves as being a social enterprise. My hope is that the the trips will help them to do this, so that they can draw the right kind of tourists, who are interested in seeing their money or time benefit the local communities."