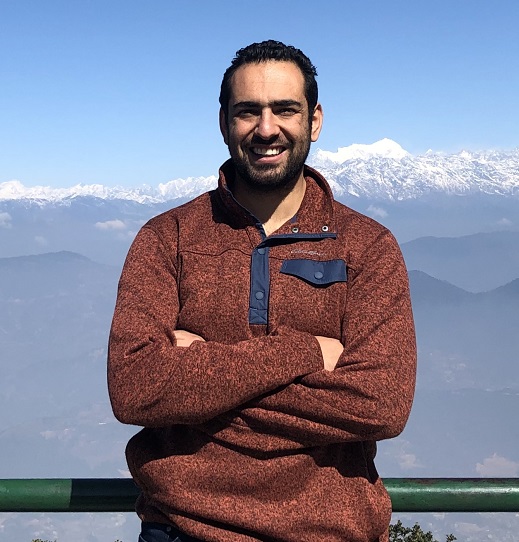 Fadi Al Qassar (he/him)
Co-Founder & Executive Director
I have come a long way from my native Jordan, and I've made a lot of stops along the way. I lead Venture 2 Impact, and spend my days talking to employees and engaged partners from Fortune 500 companies, to onboard them in skills based volunteer programs.
I believe that solving the world's most complex social, economic, and environmental problems requires the brightest minds and our fullest commitments. I co-founded Venture 2 Impact because I wanted to create an approachable way to educate volunteers about complex problems, allow them to use their natural skills and abilities for good, and convert them into changemakers. I wanted to create an approachable way to educate volunteers about complex problems, allow them to use their natural skills and abilities for good, and convert them into changemakers.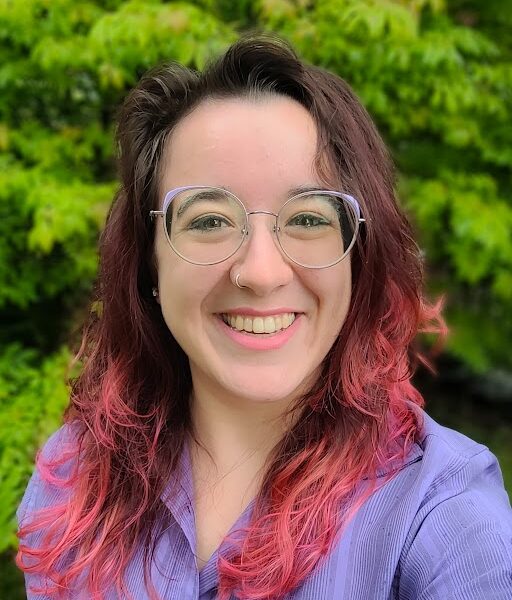 Lila Berryman (she/her)
Innovation & Funding Specialist
I am passionate about curiosity and education – not just in the classroom, but in everyday life – and the skill of learning itself. There is always more to learn, and the better people know how to learn, the bigger the impact we can have on the world and its problems. No one person can know everything; that's why it is so important for everyone to nurture curiosity, work together, and share our knowledge and expertise.
In my role as the Innovation & Funding Specialist, I coordinate with and champion the work of our partners by applying Design Thinking & Human-Centered Design to their challenges, as well as finding relevant funding opportunities to increase access to problem-solving resources. I manage innovation practices at V2I, and I ensure that all our projects are human-centered and advance gender equity, economic opportunity, and well-being for everyone.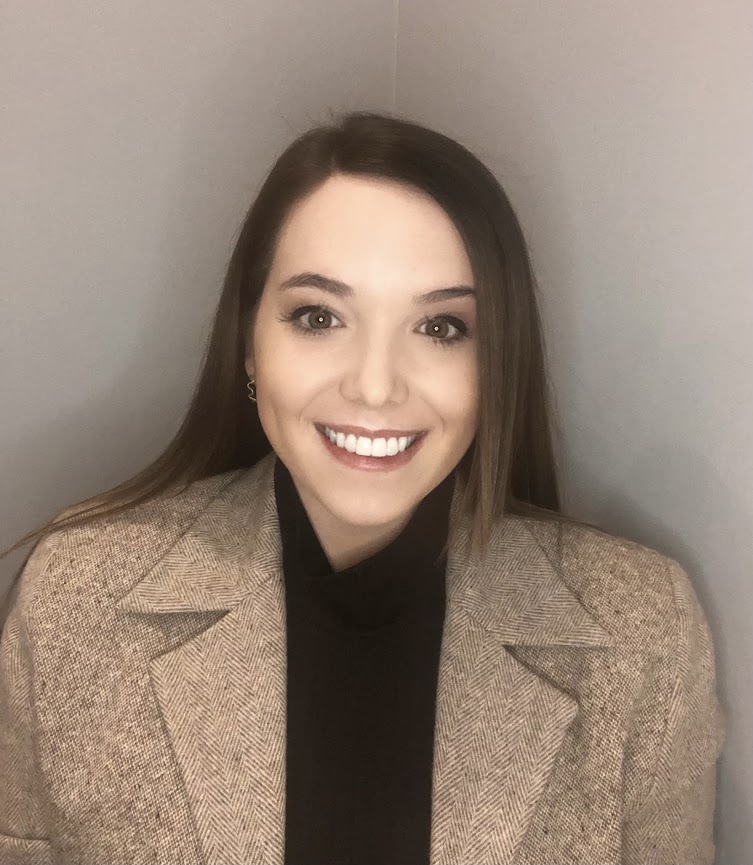 Abby Dooks (she/her)
Program MANAGER
My passion for working in the nonprofit sector stems from my academic background in the areas of Global & International Studies and Political Science. During my studies I was fortunate to have been exposed to international cooperation at the United Nations, Fair Trade initiatives in the Global South and Indigenous Environmental Guardianship through my graduate thesis. 
In my role as Program Manager, I champion V2I's relationship with our nonprofit partners and ensure that the needs of the nonprofit organizations are being met through the Design Thinking Process. I also lead the Monitoring, Evaluation, and Learning that is used to measure our impact. My goal at V2I is to ensure that our work positively supports the nonprofits who we align ourselves with and that we facilitate a genuine partnership.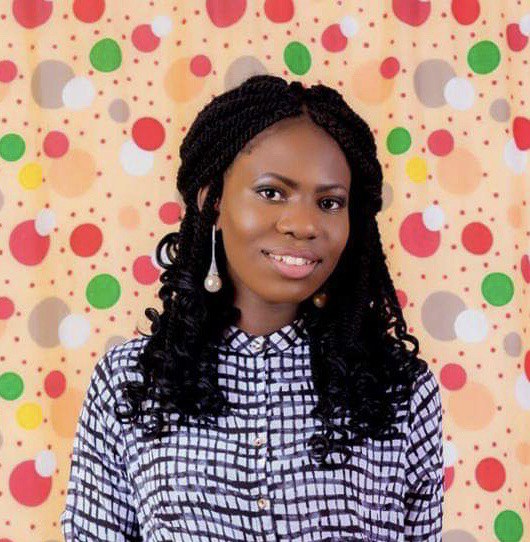 Mary Adeyemi (she/her)
Marketing & Communications Specialist
I am proud to be a part of Venture 2 Impact. My main focus has always been to help create positive change and impact. I am passionate about helping to develop sustainable and equitable solutions to the world's most pressing problems. As an active listener and communicator, I'm glad to collaborate with a team of creative and driven individuals to help promote and drive meaningful impact globally.
As the Marketing and Communications Specialist, I strive to develop innovative solutions to the challenges we face to reach and engage our audience. I am committed to creating compelling content that is concise, informative, and impactful. I believe that thoughtful storytelling has the power to move, educate, and inspire, and I am passionate about creating and sharing stories that will have a lasting impact.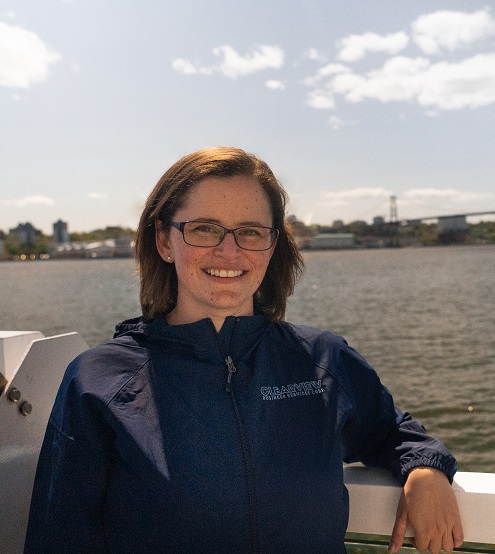 Christy MacDonald (she/her)
Finance Manager, Contract
I was born and raised in Halifax and started my career as an editor at a publishing company when I lived in Ontario for 10 years. Back in Halifax, I transitioned to administrative roles with finance components to them and then was the finance and operations manager for a Halifax startup from incoporation to year four. I started Clearview Business Services Corp. in 2017 to help startup and small businesses with all things financial without needing to be a full-time employee anywhere except for myself. Today, Clearview's clients include sole proprietors, corporations, and non-profits like Venture 2 Impact.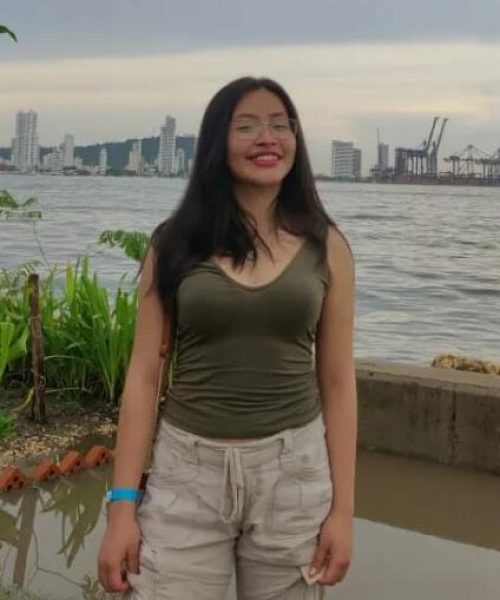 Sofia Veira (she/her)
Program Coordinator
Hi, I'm Sofia. I'm a proud Colombian and Belizean. Recently I've completed my studies in International Business and Relations. From as early as the age of 7, when I first heard about organizations dedicated to helping people, I knew I wanted to be a part of that world. I wished for the job that no one understood but found intriguing. 
I have experience working at an NGO focused on creating data-driven decisions for the Venezuelan immigrant population in Colombia. I'm very excited for this new chapter at V2I as Program Coordinator, eager to learn and make a positive impact on countless lives.