Do you have a social enterprise or a non-profit organization working to improve the lives of marginalized communities?
Do you need the backing of professional volunteers to help you scale your impact and tackle your post complex problems?
If your answer is yes to the questions above, you're invited to partner with Venture 2 Impact.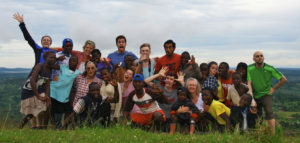 Partnership Criteria:
Your organization has been operating internationally for an excess of 5 years, with full time staff on the ground.
Your organization is socially minded, with a desire to create programs and solutions to benefits marginalized communities.
Your organization has the capacity to host short term volunteer trips.
Below is a testimony from our friends at www.telunasresorts.com about our work with them to impact the marginalizes communities in Indonesia.
Venture2Impact is the ideal partner.  This is our second year working with them and we are impressed with their commitment to supporting our long-term vision by bringing capable expertise and resources through their Fortune 500 volunteers.  They have been very responsive in their communication with us and have always been willing to follow our lead when it comes to adapting to the local culture and context.  We are currently working with them to conduct an extensive survey of our community.  Soon after we will host a week long "hackathon" where community members, staff, and V2I participants lay out potential solutions to some of our communities most pressing needs.  V2I, from the beginning, has always been thinking about creating a Win-Win-Win solution for us, them, and our community.  If you believe in partnership in accomplishing your quadruple bottom line goals, I would encourage you to reach out to V2I and see if how they can come alongside you as well.

—Mike Schubert, Co-Founder of Telunas Resorts.
I invite you to take 30 seconds to fill out the form below to let us know if you're interested in partnering with us.