"I've volunteered with V2I four times, and they have all been incredible experiences. In particular though, my most recent volunteer trip to India was especially impactful. Working with the Anugrah team on their business strategy development was a very fulfilling project for everyone involved."
In 2017 while working on another project in India, we met a health worker named Robert. Robert had a son with cerebral palsy, and he struggled to care for him. He would have to travel with him every second day to a distant hospital with proper care facilities to get help. At home, he was constantly under stress. Then he wondered about other people struggling with care issues for their children with physical and intellectual disabilities. Robert knew some women in the community who supported one another through their networks and worked together to address community needs. Robert approached them with his problem and the women told him that they knew of many families who were struggling.
Because of stress and shame, many of the children never left their homes. He was able to coordinate a three day training session for the women to be able to identify children with various challenges. He sent them back into the community and told them to find all of the kids they could and bring them and their families to the hospital for a meeting.
"They did a very good job and they were all illiterate women. They only sometimes has trouble identifying kids with autism. We were able to share stories and think about what could be done to help each other because we were all struggling."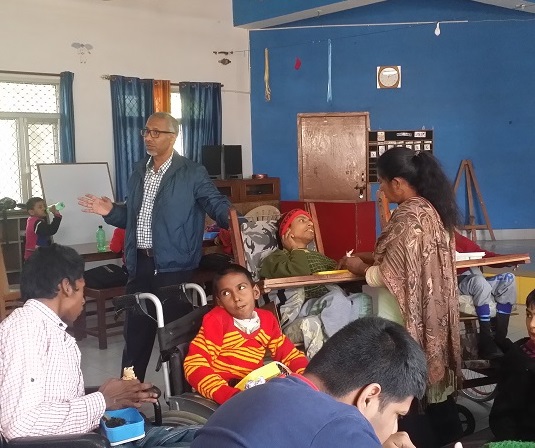 Robert giving us a tour of one facility they use to care for the children.
With very meager resources they began training parents and helping a group of thirty kids. "Within a year many of the children started walking and we were encouraged about what we could do with so little."  They organized themselves into five community care centers that provided day programs for the kids.
Robert told us, "Though we had a small beginning, we are now working with more than 180 children in what we call the ANUGRAH project. The children have dignity and are part of their community and live where people can see them."
After visiting the care centers and seeing first-hand the amazing work that is taking place, we knew we had to return to help Anugrah because we were really impressed by the project and they had significant needs we could help them address.
In 2018 we completed two projects with them. The first was to develop a business strategy to help them systematically work towards their goals. Then we followed up that project by addressing a pressing need.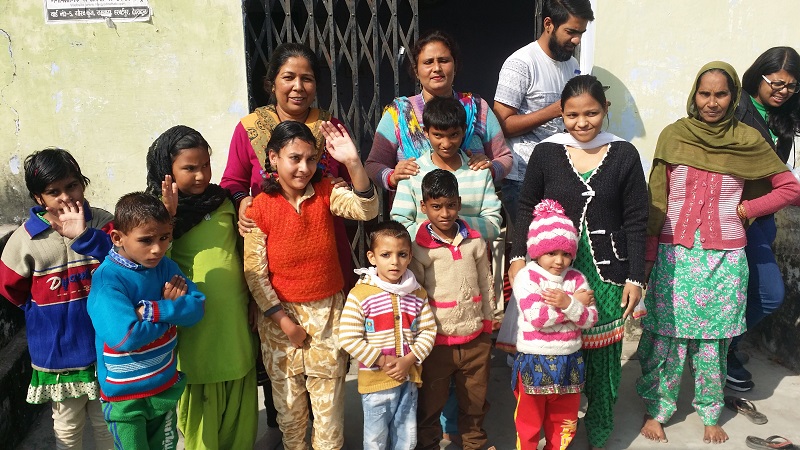 These are just some of the children in one of the community care centers.
Anugrah was spending close to 15 days a month just to keep track of information on patients because it was all paper-based. This was valuable time that was not going toward care and families. Plus it made it very difficult for care workers to provide families with good information about care plans and progress. With a crack team of engineers, we have begun the process of moving them to a cloud based system that they can develop and maintain. The excitement that this project brought to Anugrah was palpable as one care worker expressed, "I just can't wait to start using this! It also makes it so much more fun to gather information."